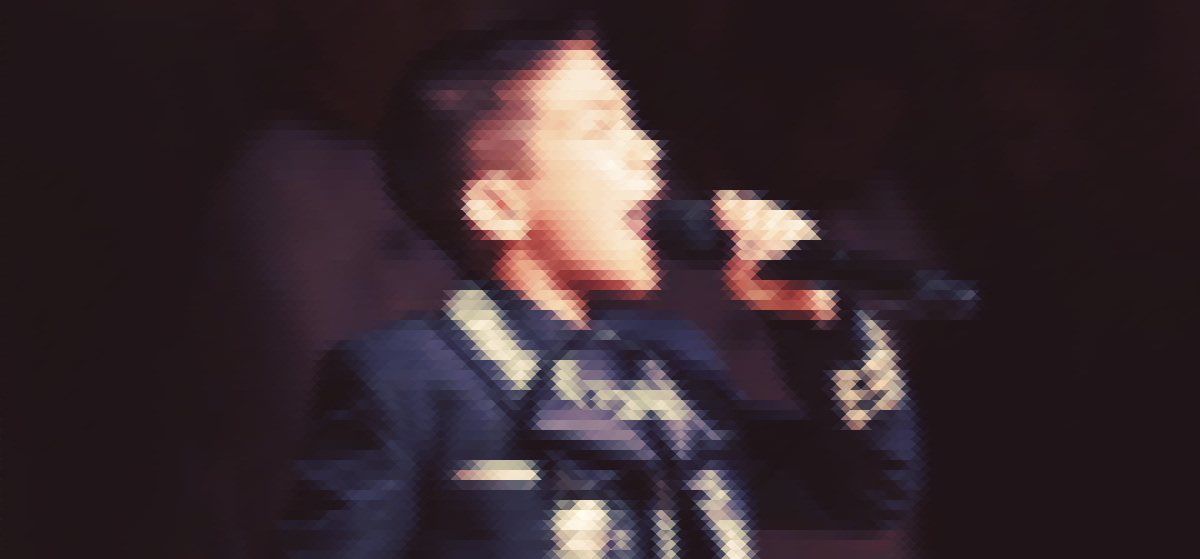 Not the King: Cantando el Himno Nacional de los Estados Unidos
Good Old American rhetoric claims that we, meaning the people who live in the United States of America, are all Americans, have equal rights, and therefore have an equal chance of reaching success. Contradicting this rhetoric are many cases of bigotry/racist actions against communities of color. People of color are discriminated against in many different ways, often because of their skin color, their language/dialect, and the clothes they wear.
Within the United States, there is an obvious fear of brown/black people. We need only look at the shootings and/or killings of Trayvon Martin, Jordan Davis, Eric Garner, Walter Scott, and most recently Charles Kinsey as examples of the fear blackness evokes. Ironically, white European Americans often deny this fear.
Although the above cases involve clear racist acts that most often resulted in murder, these examples have been scrutinized by mainstream Americans who claim that the victims (Martin, Garner, Scott, et al.) were participating in illegal activities and thus provoked the officers. Yet this is not the case in every example. Kinsey was simply counseling one of his autistic patients, who was playing with a toy—as Kinsey was speaking to his patient and holding his hands above his head, he was shot by a police officer. When Kinsey asked the officer why he shot him, the officer responded, "I do not know." A day later, the officer's statement was replaced by an official statement made by the police captain (who had not been there) saying Kinsey had been shot on accident and that the officer had been aiming at the suspect (the autistic patient playing with the toy).
Influenced by the media, many Americans have created negatively biased rhetoric regarding anything that they feel is un-American. Unfortunately, in most cases an "American" is identified as an upper-middle-class, white, blonde-haired, blue-eyed individual, and those who do not fit these parameters are identified as un-American. What many people forget is that the United States is a country of immigrants that once stole half of Mexico (a country which spoke Spanish). Given this history, it is ludicrous to think that common U.S. rhetoric expects immigrants to "forget" their ethnic origins and look like a predetermined idea of an American, which is impossible for most considering the diversity of the United States.
Inviduals are identified as American by not only the color of their skin and the language they speak, but also often their attire. If an individual wears fashionable, expensive clothes, then he is often identified as American, and people who wear unfashionable, inexpensive clothes are commonly identified as un-American.
Furthermore, people who wear oversize clothes are often labeled dangerous. For example, it is common to see individuals with oversize working class clothes (e.g. Dickies and winos) labeled as gang members, but this is often not really the case. Wearing oversize clothes is a common practice within poor communities of color where clothes are often bought for the biggest family member, usually the father, and then shared among all family members, resulting in the majority of family members wearing oversize clothes. In contrast, children who can afford to wear clothes sold at high-end department stores like American Eagle and Abercrombie & Fitch, and who wear the appropriate size, are most often classified as "good Americans."
Clothes like guayaberas and trajes de charros are also commonly identified as "un-American" because of their close connection to Mexico/South America; thus, people who wear these clothes are frequently "othered" by society. Given this rhetoric, it is not surprising that 11-year-old Sebastien de la Cruz was criticized in 2013 for singing the national anthem during the NBA Finals: He was Mexican, spoke Spanish, and was not wearing "American clothes."
On June 11, 2013, Sebastien de la Cruz was asked to sing the National Anthem for Game 3 of the NBA Finals between the San Antonia Spurs and the Miami Heat. De la Cruz appeared and performed in his traditional Mexican traje de charro, which represented his musical background in Mexican mariachi and folklórico. The response by the television viewing audience was to turn to Twitter to express their beliefs that de la Cruz's appearance deviated too far from popular constructions of what an American looked like.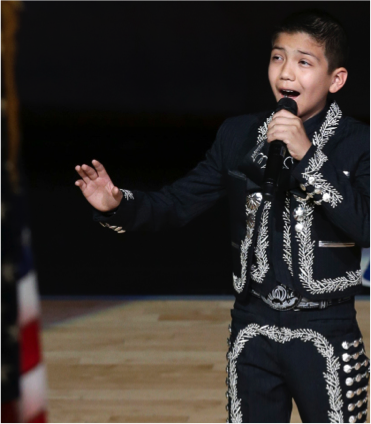 But it is important to understand that before Sebastien de la Cruz was asked to sing the national anthem, he was already a star. He had appeared and done very well on the show America's Got Talent, where he was loved by both the judges and the audience and, as a result, given the nickname "El Charro de Oro"—especially after he shared in an interview, while crying, that he was hoping to win so he could help his brother, who had been born with a hearing impairment. On that day, de la Cruz came out as a very confident young man dressed in a beautiful black traje de charro, which is very formal, beautiful, and traditional charro attire used only on very special occasions. Once his performance started, it was flawless. His voice clearly emphasized the power of the National Anthem, while his attire represented Mexican culture. Together it was beautiful. He was Mexican American and, more important, he was very proud of it!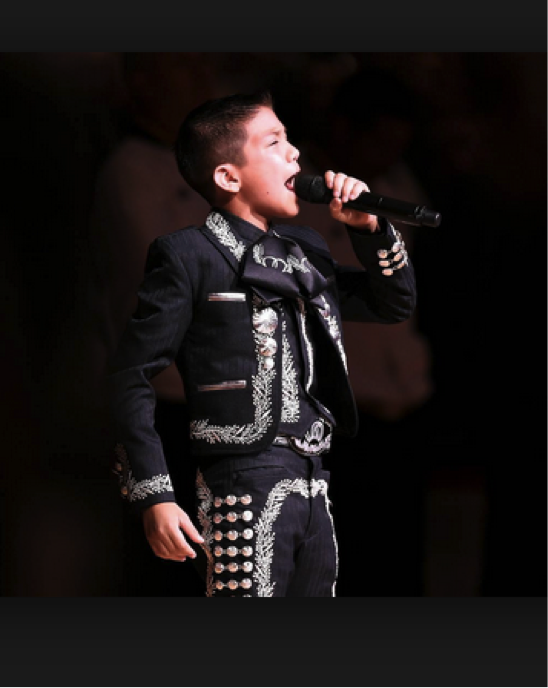 His singing of the National Anthem should have made all Americans—especially those with Mexican roots—very proud. It was one of the few times in history that a Mexican American had been asked to perform at such a large venue and embody the voice of the nation. Below are some of the positive Twitter comments from his local San Antonio community:
As it is evident Sebastien's performance was great. He had thousands of people cheering him. He was being loved by his home crowd of San Antonio.
After he finished, both NBA coaches, Gregg Popovich with the San Antonio Spurs and Erik Spoelstra with the Miami Heat, walked up to Sebastien and shook his hand.
During a press conference, Popovich spoke about the character Sebastien has shown.
"He's a class act," Popovich said. "He makes you feel that the future can be very bright.
"I'm proud of our young San Antonio superstar Sebastien de la Cruz for a spectacular rendition of our national anthem at last night's Spurs game," Castro (SA's mayor) posted…You are a true talent and you represent the best of our nation's future!"
As shown by these comments, many people advocated for Sebastien on many levels. Support for him was especially prominent within the San Antonio area and other places where there was a high Latino population. Even then President Barack Obama mentioned the young performer on Twitter: "Don't miss @selcharrodeoro's encore performance of the national anthem at the NBA Finals in San Antonio tonight." De la Cruz's encore performance and the President's support of it were rhetorically important because of the racist responses to his first performance.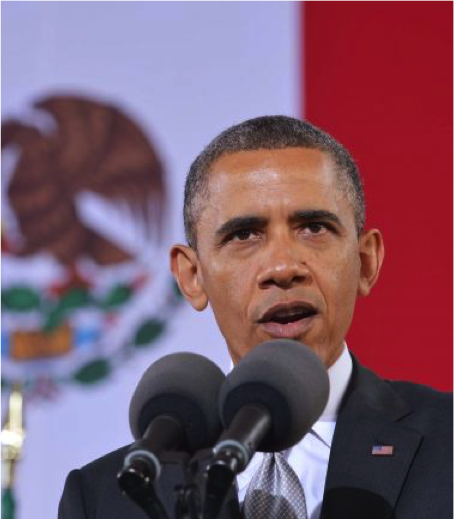 Although Sebastien de la Cruz had many supporters who loved his performance, unfortunately many others hated it.
The sad thing was that some people hated de la Cruz singing the national anthem not because he could not sing, but because he was wearing a traje de charro, had brown skin, and spoke Spanish and therefore looked too Mexican, thus not American enough. Comments along these lines exploded on social media.
This kid is Mexican why is he singing the national anthem [the commenter added the hashtag #gohome]
What dat lil #wetback sangin the national anthem at the #Heat game????
Can't believe they had the nerve to have a beaner sing the national anthem of AMERICA #smh
9 out of 10 chances that kid singing the national anthem is illegal
Why do they have this illegal immigrant singing the National Anthem?
So illegal aliens can sing The National Anthem @ games now?
You really had a Mexican sing the national anthem? Go to hell San Antonio.
miami=cute white girl sings the national anthem. San antonio=gets a lil Mexican to sing it..i though this was america!!!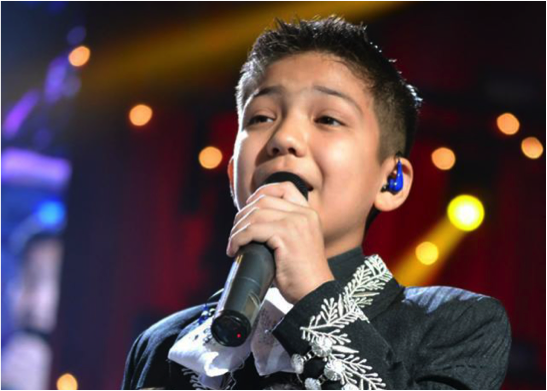 As previously mentioned, the critique of de la Cruz had absolutely nothing to do with his performance. None of the commenters complained that he did not know the words, was off pitch, or simply did not have the energy to perform such an important song. Instead, de la Cruz was criticized because of the way he looked. And fortunately, he cannot change his appearance: His DNA is saturated with genetics that give him beautiful brown skin, dark hair, and dark eyes.
De la Cruz did nothing wrong and that the criticism came from racist people, individuals who were so embedded within systematic racism that they felt it was their right to promote this hatred, which was especially shocking when directed at a 12-year-old.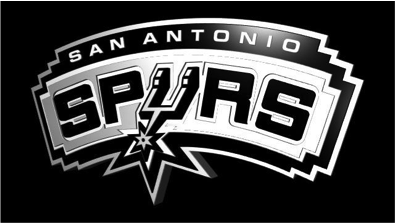 Perhaps the only positive thing that emerged from the racist social media commentary was the response from the National Basketball Association (NBA). IThe NBA is an incredibly wealthy company, with each team worth over $1.1 billion, and thus its support of de la Cruz carried weight. The San Antonio Spurs invited de la Cruz to sing again for the fourth game in the NBA Finals. Also important is that the negative racist rhetoric brought racism to the forefront as a topic. Incidents such as the one involving de la Cruz make it apparent that racism is alive and well in the United States, and yet the denial of racism persists even in the face of the 2016 Republican anti-Mexican, anti-immigrant political rhetoric. Although many racist comments have been made by members of the Republican Party, no one has been more up-front about their racist perspectives than Donald Trump. On many occasions he has mentioned how Mexicans/immigrants are destroying the U.S. in the course of making the case that "we" need to "make America great again."
As the racist rhetoric in this country continues, the U.S. is undergoing a demographic shift. It is predicted that by 2043, Hispanics will be the majority in the United States. Unless there is ethnic cleansing in the United States, not much else can be done to stop this population increase. Moreover, since 2011 "whites have fallen to a minority in babies" (http://usnews.nbcnews.com/_news/2013/06/13/18934111-census-white-majority-in-us-gone-by-2043?lite ). The District of Columbia, Hawaii, California, New Mexico, and Texas are already "minority-majority" and eight other states will join this list by 2020.
Given the major demographic changes taking place, it is especially important for the United States to address racism, cultural difference, and translingualism in its educational system where students of color continue to be underserved, marginalized, and regarded as lacking. It should not be a surprise that educational inequities result not from a lack of effort by people of color, but rather from a lack of effort by schools to address institutionalized racism. Scholars have entertained various theories in explaining these racist practices, and some scholars, like myself ("Learning to Write"), have become especially fond of Critical Race Theory (CRT) because it does an exceptional job of explaining the complexity of racism. For example, well-known CRT scholars Delgado and Stefancic write, "Racism is not a mistake…Racism seems right, customary and inoffensive to those engaged in it…" (213). Furthermore Critical Race Theory claims that racism is so common within the U.S. that it often goes unnoticed. Not until major changes occur will the U.S. population, on a large scale, recognize the many historias de éxito that exist throughout our diverse communities (Pimentel, Historias de Éxito within Mexican Communities) including that of Sebastien de la Cruz.
Since the first time Sebastien de la Cruz sang the National Anthem at the NBA finals, he has received an abundance of support and recognition for the way he handled the racist rhetoric that erupted on social media. In particular, Eva Longoria produced a short film about that incident (Go Sebastien Go!), which premiered on the ESPN channel in May 2015. Since then, Sebastien has remained on ESPN's homepage (http://espn.go.com/video/clip?id=12832072), being viewed by tens of thousands, if not millions. With the support and popularity of Sebastien, I am hopeful that the racist rhetoric against him will be minimized and eventually disappear.
Pedagogically, de la Cruz's appearance and the racist responses that followed provide opportunities for writing instructors to have their students take up race as they write and remix across modalities. Yu-Feng Yang explains that English language learners (ELL) need instructors to be clear about the historical meaning and value attributed to multimodal composing: "[T]he semiotic tools and objects or opportunities cannot become cultural affordances to the learners/designers unless learners/designers can recognize and assign historical meanings and values to these resources" (Yang 223). Though Yang is discussing ELL students, I would argue that instructors of native English speakers have a similar responsibility to emphasize the ethical implications of cultural appropriation and challenge dominant ideological assumptions about culture.
This work follows Steven Fraiberg's advocacy in "Composition 2.0: Toward a Multilingual and Multimodal Framework" to reimagine the modes in which we ask students to communicate. The evaluation of visual and aural aesthetics should function outside of a dominant ideology and allow for more strategies "for writers to mesh their own native language with the dominant discourse (in this case standard English)" (Fraiberg 102). Though Twitter is a newer medium, the racist messages communicated through it are not new. The appearance of Mexican American Sebastien de la Cruz before the NBA finals possessed the potential to spur the reimagining of what a more diverse American might look like. Unfortunately, the event served as an opportunity for pervasive racism to be systemically transmitted through social media communication.
Works Cited
Bonilla-Silva, ed. Racism without Racists: Color-Blind Racism and the Persistence of Racial Inequality in America, 4th edition. Rowman and Littlefield Publishers, 2013. Print.
ESPN.GO. Eva Langoria's Versus: ¡Go Sebastien Go!, 7 July 2015. Web 12 Nov. 2015. <http://espn.go.com/video/clip?id=12832072>. Web.
Child, Ben. "Hollywood Fails to Represent US Ethnic Diversity, Says Study." The Guardian. 5 Aug. 2014. Web 12 Nov. 2015 <http://www.theguardian.com/film/2014/aug/05/hollywood-fails-to-represent-ethnic-diversity-study-usc>. Web.
Delgado, Richard, and Jean Stefancic, eds. Critical Race Theory: The Cutting Edge. Philadelphia: Temple University Press, 2000. Print.
Fraiberg, Steven. "Composition 2.0: Toward a Multilingual and Multimodal Framework." College Composition and Communication (2010): 100-26.
Horner, Bruce, and John Trimbur. "English Only and U.S. College Composition." College Composition and Communication (2002): 594-630. Print.
King, Lisa, Rose Gubele, and Joyce Rain Anderson eds. Survivance, Sovereignty, and Story: Teaching American Indian Rhetorics. Logan: Utah State UP: 2015. Print.
Martinez, Aja Y. "'The American Way': Resisting the Empire of Force and Color-Blind Racism." College English (2009): 584-95. Print.
Medina, Cruz. Reclaiming Poch@ Pop: Examining the Rhetoric of Cultural Deficiency. Palgrave Macmillan, 2015. Print.
Pimentel, Octavio. Historias de Éxito within Mexican Communities. Palgrave Macmillan, 2015. Print.
Pimentel, Octavio. "Learning to Write in Writing Centers: The Racial Experiences of Two Mexican Students." English in Texas: A Journal of the Texas Council of Teachers of English Language Arts. 44.2 (Fall Winter 2014). 34-39. Print.
Pimentel, Octavio. "An Invitation to a Too-Long Postponed Conversation: Race and Composition." Reflections: Journal of Writing, Community Literacy, and Service Learning 12.2 (2013): 90-104. Print.
Villanueva, Victor. "On the Rhetoric and Precedents of Racism." College Composition and Communication (1999): 645-61. Print.
"What Is an American." Latin Alliance. Virgin Records, 1991. Song.
Yang, Yu-Feng (Diana). "Multimodal Composing in Digital Storytelling." Computers and Composition 29 (2012): 221-38. Online.
Yosso, Tara J. "Critical Race Media Literacy: Challenging Deficit Discourse about Chicanas/os." Journal of Popular Film and Television 30.1 (2002): 52-62. Print.
Author Bio
Octavio Pimentel, Ph.D., is a professor of English at Texas State University. He has taught various classes in the rhetoric and composition field including first-year composition courses, advanced composition, technical writing, and various critical graduate courses that have encompassed issues of minority languages, rhetoric, and writing. His recent books include: Historias de Éxito within Mexican Communities: Silenced Voices (2015) and Communicating Race, Ethnicity, and Identity in Technical Communication (co-written with Miriam F. Williams, 2014). His recent articles include "Learning to Write in Writing Centers: The Racial Experiences of Two Mexican Students," published in English in Texas, 2014 and "Luchadores y Taqueros: Racist Discourses in Mainstream Television Commercials," (2014) which appeared in Communicating Race, Ethnicity, and Identity in Technical Communication (New York: Baywood Press, 2014). In 2012 he co-edited (with Miriam F. Williams) a special issue of the Journal of Business and Technical Communication titled Race, Ethnicity, and Technical Communication: Examining Multicultural Issues within the United States.