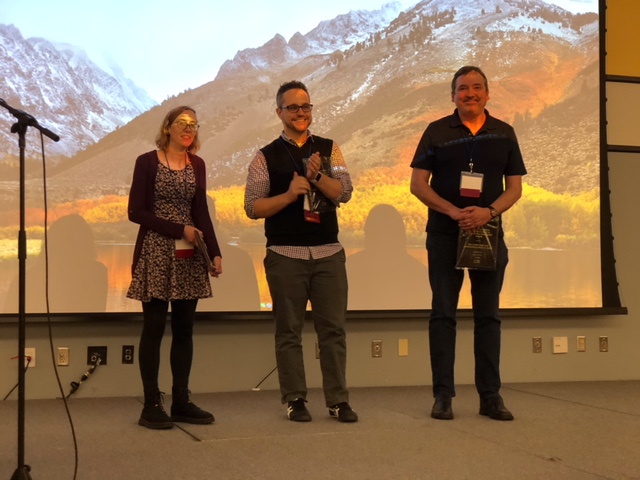 We've had a busy year at Computers and Composition Digital Press. Our website has a brand new look, thanks to Editors Tim Lockridge and Derek Van Ittersum, with support from Statamic, Utah State University, and Utah State University. We also won some awards at the 2018 Computers and Writing conference at George Mason University. Alexandra Hidalgo, author of Cámara Retórica: A Feminist Filmmaking Methodology for Rhetoric and Composition won the Computers and Composition Distinguished Book Award. The Press also won the Computers and Composition Michelle Kendrick Outstanding Digital Production Award. We're honored to be recognized and looking forward to publishing more award-winning digital scholarship in the future.
We also have some new initiatives planned for our blog. We're currently soliciting CCDP Digital Fellows who can help us with some blog and social media initiatives over the coming year. Are you or do you know someone who is a graduate student in rhetoric and composition with blog and social media experience? Please apply!
We'll be busier over here on the blog this summer, as have some excellent content forthcoming from our Associate Editor Kelly Wheeler and our first CCDP Digital Fellow Stephanie Parker. Watch this space for updates on digital publishing and accessibility, interviews with authors, and teaching materials to accompany some of our titles.
And while we're at it, don't forget to add our titles to your summer reading list. A good deal of our content is downloadable for the plane, the beach, or wherever you might be traveling this summer.